Main content starts here, tab to start navigating
The Satin Dollz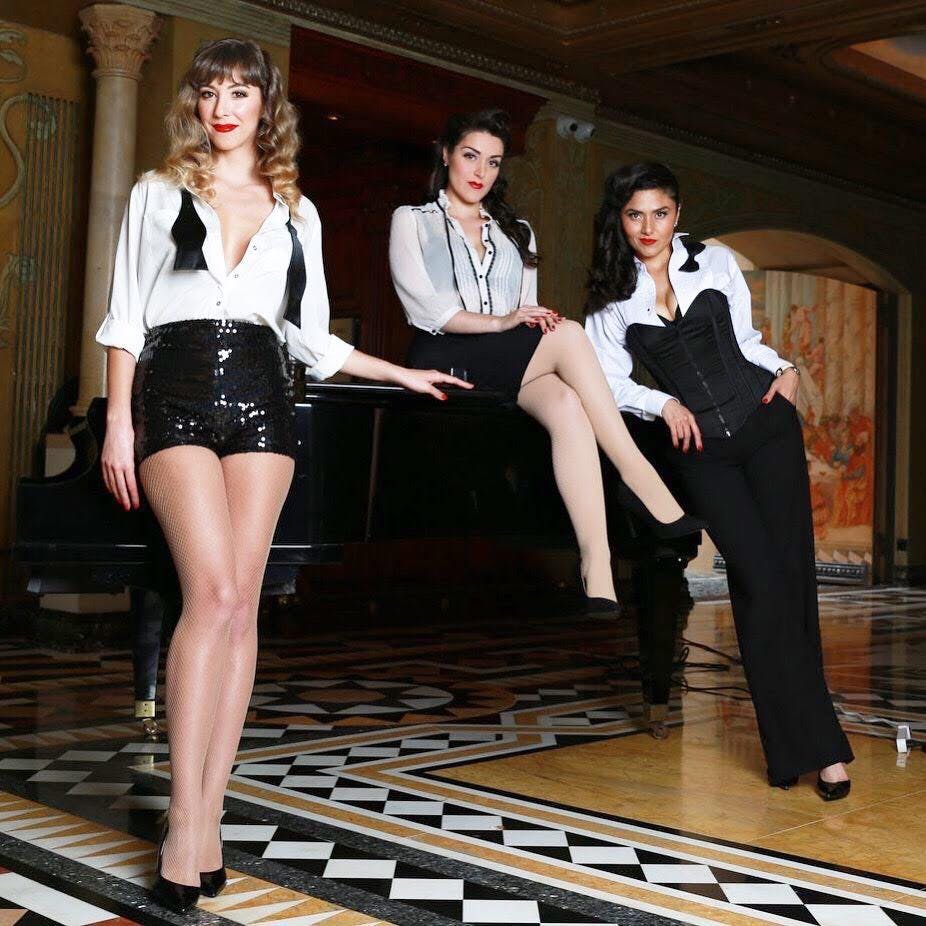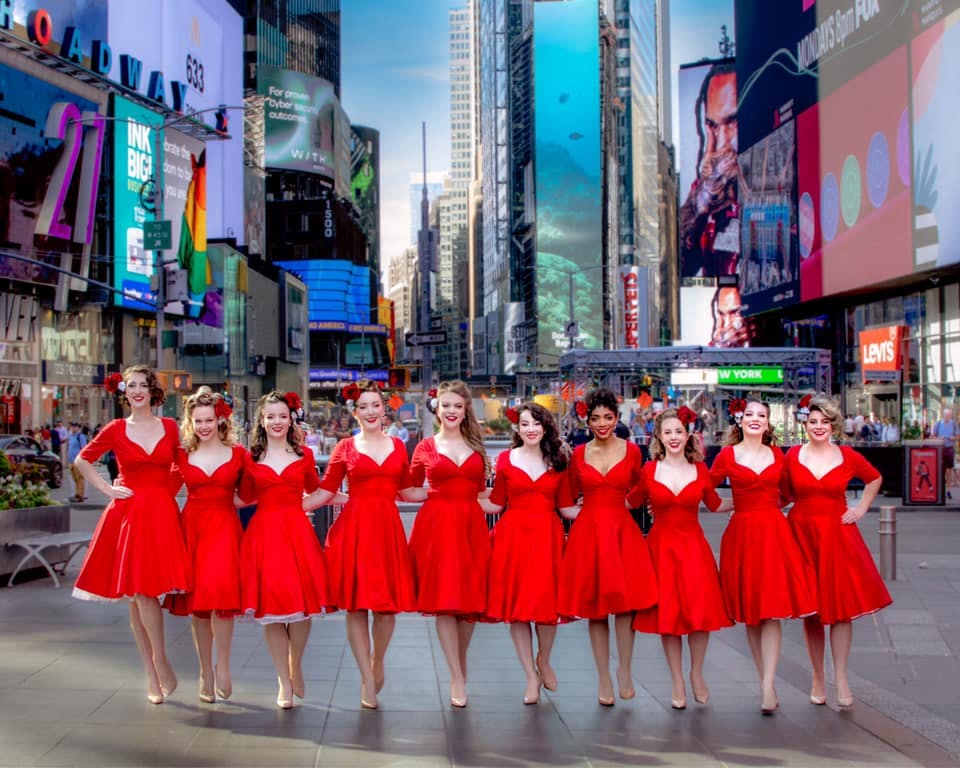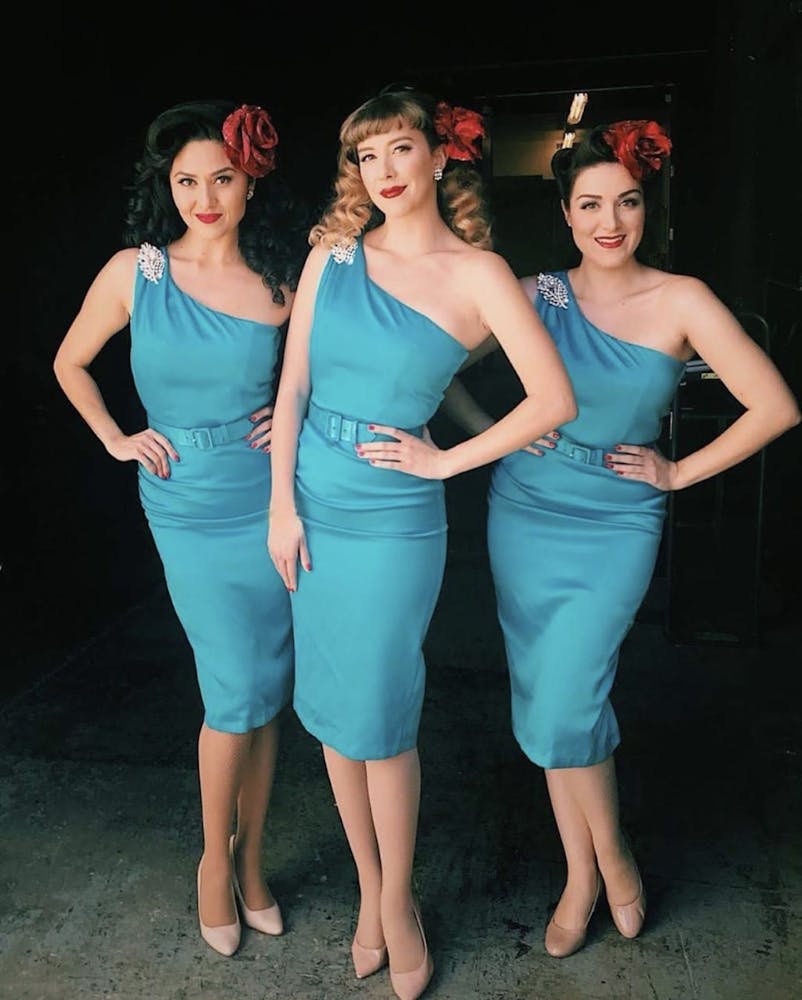 Saturday, October 28th
Friday, November 17th
Step back in time to the glamorous era of the 1940s and 50s when supper clubs were the place to be, frequented by Hollywood's elite and high society. At Bond 45, we're thrilled to transport you to this golden age with a special limited engagement featuring The Satin Dollz, an international swing sensation, along with their exceptional 5-piece jazz band. Join us on Fridays and Saturdays from October 13th to October 29th for an unforgettable evening.
Led by the renowned drummer Daniel Glass, formerly of Royal Crown Revue and the Brian Setzer Orchestra, The Satin Dollz will take the stage, bringing 90 minutes of enchanting 1940s big band swing tunes, soulful serenades from the South Seas, and infectious rockabilly rhythms.
To secure your place for this extraordinary experience, make reservations through OpenTable. We encourage you to embrace the vintage vibe and wear your best retro attire. If you're celebrating a special occasion, please inform our staff so we can make it even more memorable for you.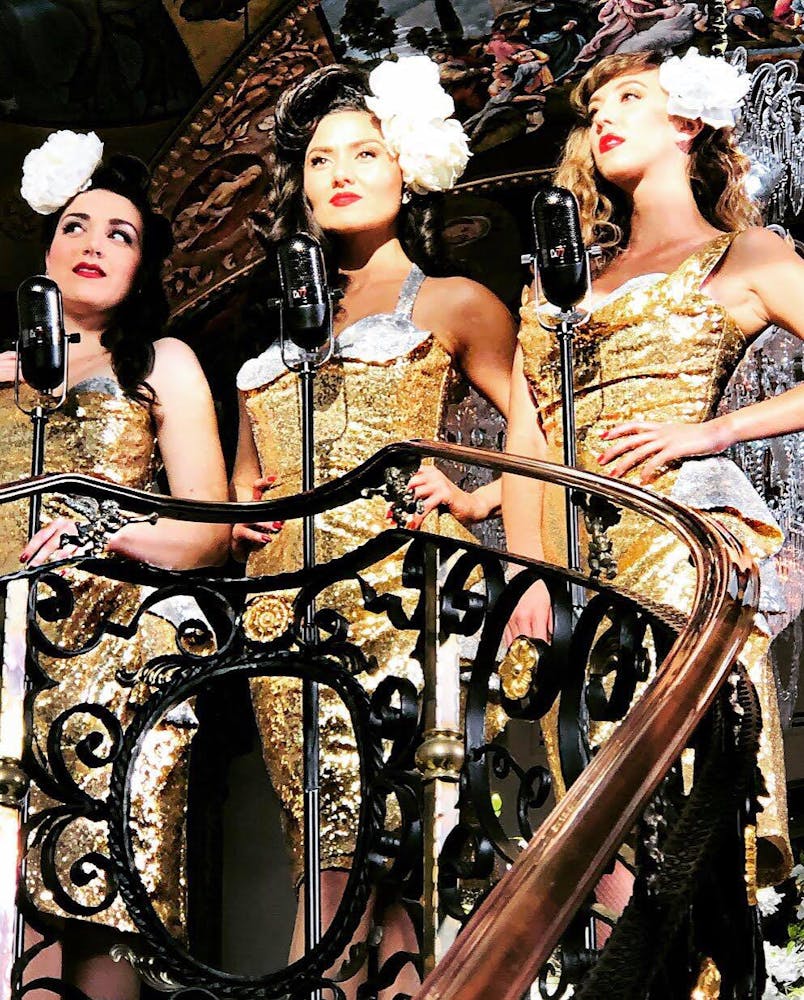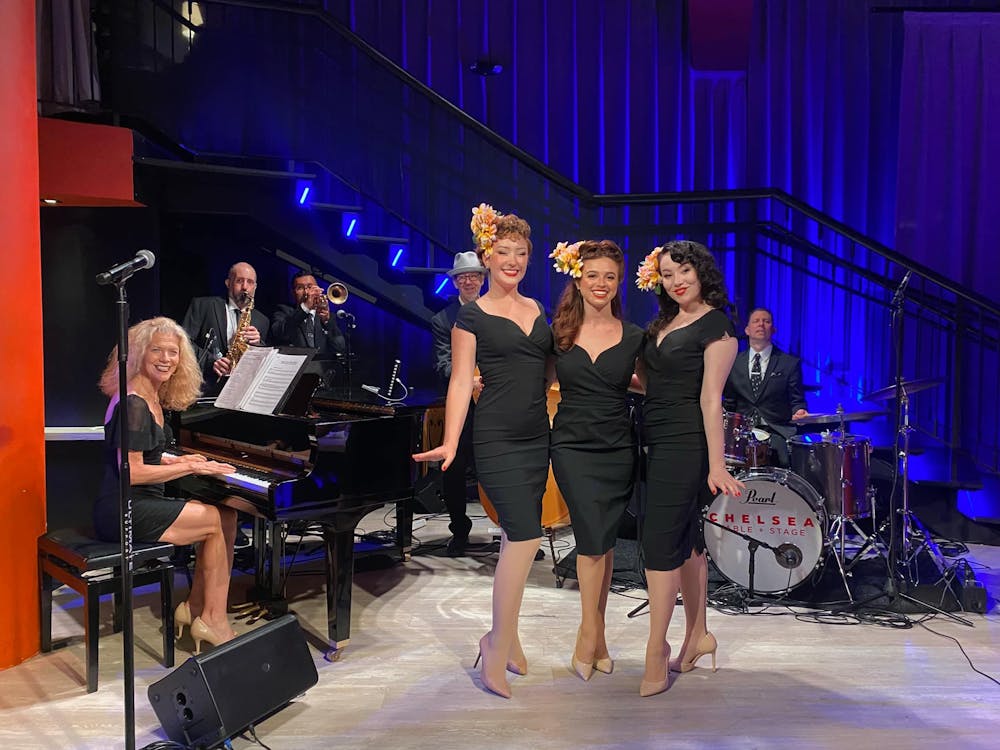 A little background on The Satin Dollz: These talented performers, reminiscent of the WWII USO Camp Shows, were brought together in 2005 from across the United States. They are a remarkable ensemble of singers and tap dancers who have charmed audiences worldwide with their harmonious vocals, high-energy tap routines, charismatic personalities, and timeless beauty.
In 2023, The Satin Dollz have expanded into an international family of over 90 talented members, residing in six cities across four countries. They have graced prestigious venues like Los Angeles' Cicada Club, the historic Queen Mary in Long Beach, London's Trader Vic's. New York City is now their hottest division, and in just one year, they've made headlines, opened for Michael Buble, and entertained troops aboard NYC's Intrepid.
In 2020, The Satin Dollz released their debut album, "Pin Up Revolution," featuring the sultriest big band swing and mashups, showcasing vocalists from both the US and England. The album is available on various streaming platforms, including iTunes, Apple Music, and Amazon Music. All About Jazz praised their impeccable harmonies, likening them to the Andrews Sisters, and hailed their swinging prowess.
We invite you to join us for an evening of nostalgia, exceptional entertainment, and culinary delights as we journey back to the enchanting era of supper clubs. Don't miss this opportunity to experience The Satin Dollz live at Bond 45!
**Please note**: There will be no show on October 27th due to a private event. We apologize for any inconvenience and look forward to welcoming you on our other performance dates.